I hope you had a great weekend! I had a really good one! Got some news yesterday which was just too exciting for words and have had a smile on my face ever since!
I am thrilled to say I have been asked to become one of the Design Team at the Hobby House!!!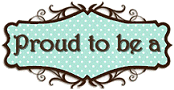 Thanks to Kate and Jill for asking me to join!! Pop on over to the
Hobby House blog
to meet all the other super talented Design Team! The
challenge blog
will be starting very soon so keep your eyes peeled!