This is a scheduled post so I hope it publishes ok! Especially as its a very exciting day!
The brand new Challenge Blog at the Hobby House is launched today!! YIPPEEE!!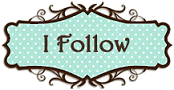 I really hope that you will all be able to join in each month. Please grab the link above to head on over and become a follower if you aren't already! Also check us out on Facebook and Twitter too.
So onto the challenge! As its our first one the theme this month is:
"Anything Goes"
Easy!! And because this is our first challenge you can enter as many times as you like and you DON'T need to use Hobby House products!

The winner will receive £25 gift voucher to spend at the Hobby House!!!
Here is my first creation:
It was a little tricky to photograph this one! Basically its an envelope box which I have covered inside and out. All the products I have used are from the Hobby House (apart from the paper and the box) and these are all listed below. I used two of the images so that I could decoupage up her wings and have added loads of glamour dust for extra sparkle!! I love this image and these colours are my favourite too!
The Hobby House products used are:
Fancy Button (for the middle of the bow) (these are gorgeous!)
The paper is from First Edition and is called New Bloom and the Filigree Corner Die is from La La Land.
I hope you like it! You need to pop on over to the main challenge blog now to check out all the gorgeous inspiration and get all the details!
Card Ingredients
Stamp/Image - Wee Stamps Silver Fairy - pre-coloured image;
Paper/Card - First Edition - New Bloom; Bazzill CS;
Dies/Punches - La La Land Filigree Corner;
Other - Mulberry Cherry Blossom Flowers; Glamour Dust; Pearl Ribbon; Polka Dot Ribbon; Pearls;
Fancy Button; (all from HH as above)